From handpicked natural healing stones to crystals and pearls, Epico believes that style can be eco-friendly too. Instead of using mined precious metals or inexpensive brass, each piece is sustainably made with recycled stainless steel.

Care for earth aside, we chose to exclusively make stainless steel jewellery with you in mind. Our accessories are good for sensitive skin, water resistant, tarnish & rust-free. Jewellery doesn't count if it's not meaningful, high-quality, and — we believe — earth-loving too.
Creating demi-fine, eco-friendly jewellery, Epico's mission is to promote good energy, and inspire confidence & self love by bringing affordable luxury to men and women everywhere. But we're so much more than a style-forward jewellery brand. Every piece is designed and made in-house with a holistic approach to style; contemplating our environmental impact at every step of the process.

No mass-production, no generic designs, no added costs from various middlemen — we believe in bringing sustainable & high-quality accessories directly to you. Every piece is designed in-house for quality, uniqueness, elegance — and above all, meaning.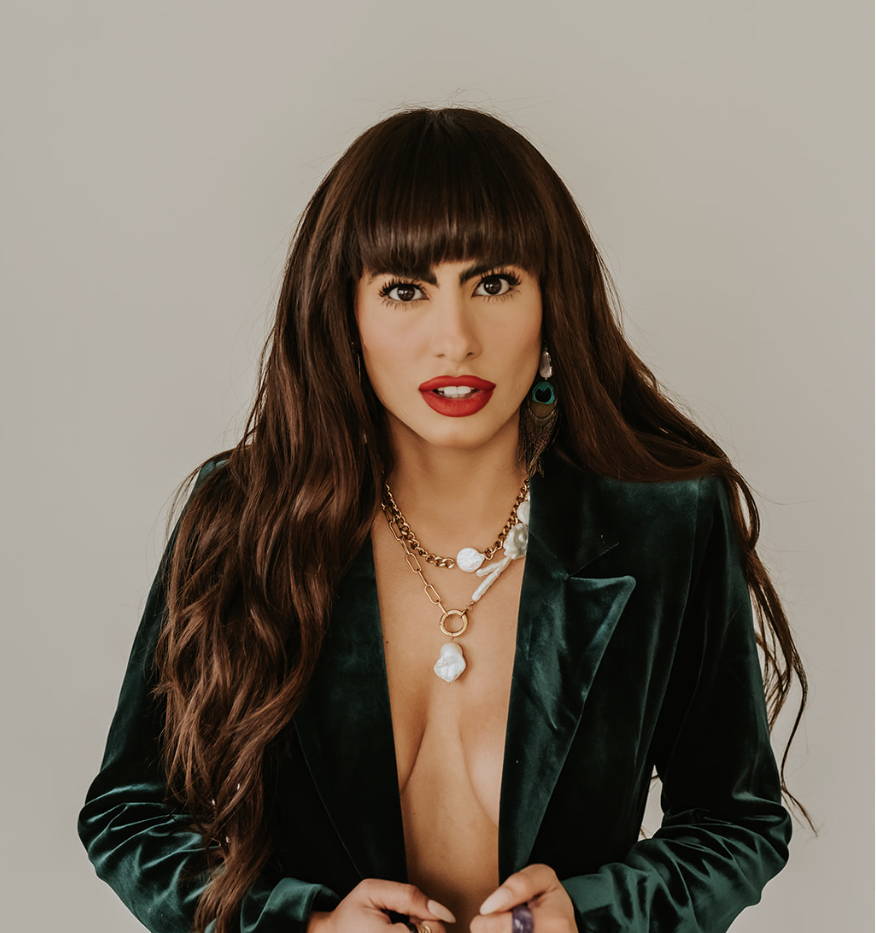 Andrea Espinoza, Founder & CEO
Andrea is a Canadian-Ecuadorian designer based in Edmonton, Alberta. Growing up an orphan and raised by an entrepreneurial family in Ecuador, she started her first jewellery business at age 7 and her social and volunteering work at age 12. By the age of 21, she had travelled the world and explored different industry verticals—runway, law, aviation, modelling, and styling to name a few.

After working for four years as a fine jewellery designer for a luxury Canadian company, she gained an expert understanding of the jewellery creation process, from design to production. Combined with her education in business administration, metalsmithing, and fashion design, her own company was born, Epico Designs. Today, she styles celebrities for red-carpet events and her designs are worn by Jessie Reyez, Pragati Guruprasad, Christy Buss, Michelle Hurd, Patrik Simpson, Kate Linder and many more.
In Our House, No One Battles Alone
We aim to inspire kindness and love through the jewellery we choose to make and share with the world. Every time you shop at Epico, we will make a $2 donation to the Compassion House Foundation. The Compassion House Foundation is a non-profit, charitable organization based in Edmonton that supports women from across western Canada who must leave their homes for cancer care.

Together, we can ease the distress of the cancer journey for women in Alberta.